We went to see Andrew Lloyd Webber's Phantom of the Opera at the San Diego Civic Center last night. This was my first musical and first visit to the civic center.
Andrew Lloyd Webber's international award-winning phenomenon directed by Harold Prince has woven its magical spell over standing room audiences in more than 100 cities worldwide. THE PHANTOM OF THE OPERA, the longest- running show in Broadway history, now returns to San Diego to take your breath away. It's a timeless story of seduction and despair and the one show The London Sunday Times called "God's gift to the musical theatre."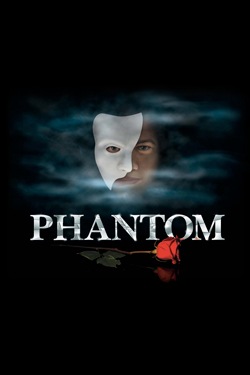 I was impressed by the theatrics and musical performances of the play. The pyrotechnics were really nice and the singing was remarkable. I was also very impressed by the elaborate stage scenery for each scene.
I wasn't familiar with the story details, but I did know the story concept. At least, I thought I knew the story until I actually saw it.
The only thing that kind of annoyed me was the west coast dress attire. Maybe it is just me growing up on the east coast or thinking that the opera and musicals were something a bit above the club scene or a movie outgoing, but I don't think that tattered jeans and old worn out flip flops with a t-shirt is appropriate attire for an opera.
The San Diego civic center web site states that "San Diego audiences do tend to be less formal than might be expected in other large cities, however we recommend dressing as if you are going out to dinner at a nice restaurant." I was a bit over dressed compared to most people there, so I just left my jacket in the car. I'd say that maybe 20% worn a suit, 20% shirt/tie combo, 40% business dress (nice pants, polo shirt, etc.), and the last 20% wore street clothes (jeans, etc.).
Overall, it was a nice experience and I hope to see another musical in 2009.