My fourth home brew was a Cranberry Wheat beer using fresh cranberries. I had hoped to make a seasonal beer using fresh, seasonal fruit, so I decided to try this recipe.
During my last batch, I missed by original and final gravities and I assumed it was related to my sparging process since I had a rather low mash efficiency. So this time, I increased the boiling, but… I later found out that wasn't my problem.
With home brewing and experiments, there's always a chance for the brewer to over compensate the wrong way and that's exactly what I did. I overcompensated in the wrong direction and on the wrong process.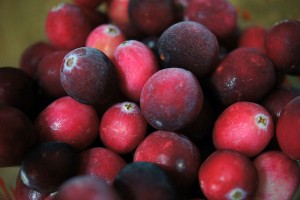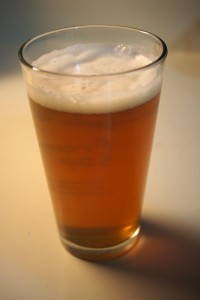 I increased my boil, because I thought I was wrongly assuming what a 'rolling boil' looked like. I believe that resulted in boiling out most of the fermentables. The final ABV (alcohol by volume) for the batch came out around 1.6%. The original recipe was calculated somewhere around 6%.
This was the first time that I brewed using fruit (cranberries) and it was rather interesting. I hope to do this again (maybe next year). The beer tasted a bit tart from the cranberries, so I will probably increase the amount of cranberries used in my next iteration of this recipe.
To me, making mistakes is part of the learning process. So I'm grateful my wife decided to buy me the 1 gallon home brewing kit rather than the 5 gallon kit. Having 10 bottles of not-so-great beer isn't as hard to drink than having 50 bottles of not-so-great beer.