Well, it's summer, so I've decided to change some things. First, I restarted running again. I was running about 3 times a week before I joined Crossfit. My run pace is still more of a fast jog pace than actually running. I'd love to get my average 3 mile pace under/around 8 minutes/mile – which isn't very fast but fast enough for me. Right now, my best is an abysmal 9:22 min/mile for a 3 mile course.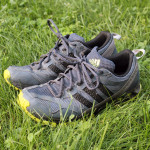 Next, as mentioned above, I joined Crossfit. I'm doing this 3 or 4 days a week and running on the alternate days about 2 or 3 times a week. There's a lot of weight lifting, which I've always avoided. I realized that I've lost most of the upper body strength which I used to have, so doing pull ups, which used to be very easy, is now more of a challenge than I expected. I'm enjoying the variety of exercises and movements and it makes working out non-boring which is a good thing – because I get bored of working out really fast.
I've purchased a camera. It's not too fancy of a camera, but it's fun. It's an introductory level DSLR and the kit came with a few lens adapters and an additional lens. It's been pretty fun to just walk around the yard and take photographs. I've captured a lot of local insects, wildlife, and birds and I've attempted to identify each of the species. You can check out the photos in my Instagram account.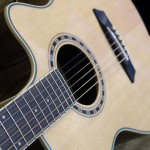 Lastly, I also purchased an acoustic guitar. I've always wanted to learn, so I'm also in the process of scheduling some lessons. I'm not expecting much, but if I can learn how to play a few songs, then it'll be fun to practice during the winter.